Active Member
Premium Member
Joined

Jun 26, 2007
Messages

26,190
Reaction score

6
Points

38
Age

60
Flatscreen TVs are the must-have technology item of the decade.
Everyone who doesn't own one wants one. And most of those people who have got one, want a new one.
But there's so much to consider when buying a new TV these days, that many people are actually scared away. Do you go for Full HD? Or is HD-ready okay? Do you go with LCD or Plasma? What's a contrast ratio?
What you really need is a big list of all the best TVs, so that whichever one you choose, you know you're guaranteed quality and value for money.
And surprise surprise, here we have just such a list! These TVs are all fantastic. Some of them offer fantastic value for money, while others off the best quality for a higher price. Which one you buy is entirely up to you.
Sony KDL-26P3020 - 26-inch - LCD TV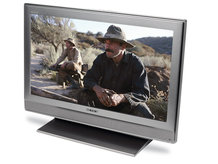 This 26-inch telly from Sony is ideal for a kitchen or bedroom. Available for as little as £350, it's as big a bargain as you're likely to find at the low-end TV market. It's got Freeview built-in which is a must these days, as well as a solid contrast ration and 1366x768 resolution. The Bravia electronics do a fine job with colours, delivering one of the most natural palettes you'll see underpinned by solid black levels and some great motion handling. The fact that it's only £380 is the icing on a generally impressive cake. Read our full review
Sony KDL-32W4000 - 32-inch - LCD TV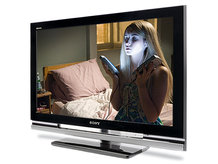 With the KDL-32W4000, Sony is following attempts by Panasonic and Sharp to kick-start an era of full HD resolution 32in panels. The screen's main attraction is that massive resolution, which will tempt gamers and Blu-rayers alike. This is impressively backed up by three HDMI inputs. Better still, one of them is situated on the TV's side, which will make occasional hook up of games consoles a cinch, whether on a desktop stand or wall-mounted. The KDL-32W4000's fabulous user interface and performance with colour and high-definition in general is enough to make this a decent value and attractive option if you're after a specialist HD screen. Read our full review
Panasonic TX-32LZD85 - 32-inch - LCD TV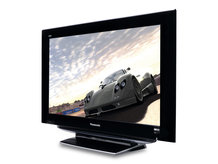 The TX-32LZD85, a mid-range model from Panasonic's new LCD collection, packs a fearsome on-paper punch. For starters, it's got Full HD resolution, potentially adding an extra lovely level of purity to your 1080i/p HD gaming visuals. Intriguingly, it's also got 100Hz processing, whereby the normal PAL scanning rate of 50Hz is doubled to make motion look clearer and less blurred. While it may not be the purist gamer's choice, once you add some exceptional video prowess to the nearly flawless gaming, as a TV/console all-rounder, the Panasonic TX-32LZD85 is the one to beat. Read our full review
LG 32LB75 - 32-inch - LCD TV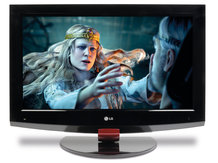 If you're going to call a TV range 'Design Art', you really are raising expectations of something truly spectacular and unlike anything that's been seen before. Which is precisely why our first impression of LG's 32LB75 is one of slight disappointment. To be fair, though, just because it doesn't quite live up to marketing-inspired expectations does not mean it isn't still a very pretty TV. We're pleased to say the 32LB75's efforts have taken a big step forward for LG's LCD picture quality. This is a great option for those who need a TV that both looks great and performs well. Read our full review
Panasonic TX-32LXD70 - 32-inch - LCD TV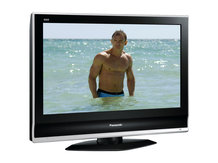 Like Bond, Panasonic's TX-32LXD70 is jacketed in a sleek, black tuxedo and boasts an arsenal of sophisticated features that would make Q jump for joy. The TX-32LXD70 is another fine addition to Panasonic's bulging catalogue of flatscreens, conclusively demonstrating that the manufacturer is as adept with budget LCD TVs as it is with high-end plasmas. This TV neatly earns the legend of the 007 of 32in LCD TVs: this stylish and smooth operator has a licence to thrill. Read our full review
Sharp Aquos LC-37B20E - 37-inch - LCD TV
The 37-inch LC-37DB20E we have here boasts plasma-baiting tech aplenty, including a claimed 100,000:1 dynamic contrast ratio (2,000:1 actual), 6ms response time and 1080p/24 input via HDMI. Most significantly, the Sharp Aquos LC-37B20E also includes anti-judder processing on both standard and high definition sources. As is stands, the Sharp Aquos LC-37B20E is a highly accomplished LCD TV, with little of note to count against it - a fact confirmed by other recent reviews of the TVs bigger siblings on TechRadar that confirm Sharp's place near the top of 2008 LCD TV tree. Read our full review
Panasonic TH-37PX80 - 37-inch - Plasma PDP TV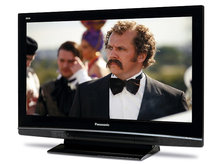 Aesthetically the Panasonic TH-37PX80 is a bit boring, truth be told, lacking the glossy glamour and slenderness of many of its rivals. But things look up with the discovery among its connections of three non v1.3 HDMI sockets, all capable of handling 1080p/24fps inputs. The effectivness of the V-Real 3 engine, meanwhile, is apparent in the quality of standard-definition pictures after being upscaled to fit the HD Ready panel resolution, and also in the sharpness of HD images given the limitations of the 1,024 x 720 pixel count. Read our full review
Panasonic TX-37LZD800 - 37-inch - LCD TV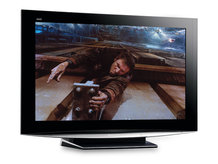 Despite being the only UK brand still making 37in plasma TVs, Panasonic isn't adverse to using LCD technology to make 37in TVs too. Particularly as its latest flagship model, the TX-37LZD800, effortlessly demonstrates the picture prowess that LCD tech is capable of. Firstly, the TX-37LZD800's Clear Panel screen design helps it pull off a slightly cleaner and smarter appearance than the cheaper models, as well as - according to Panasonic's marketing blurb - helping it deliver sharper, crisper images. Read our full review
Samsung LE40A656 - 40-inch - LCD TV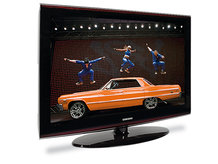 What do you do if you already make what are regarded as the prettiest LCD TVs in the business? You just make your next ones even nicer, of course. Cue Samsung's haute couture LE40A656. Considering you're getting a true design statement of a television with some of the best connectivity in the business, not to mention 40in of the most excellent LCD picture quality ever, we think that the £1,300 RRP looks very fair. It's just a brilliant TV. Read our full review
Toshiba 40XF355D - 40-inch - LCD TV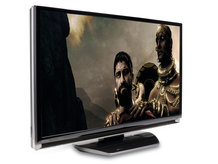 Although hanging a flatpanel TV on the wall of your living room is a mouth-watering prospect, the number of buyers doing just that is low. However, Toshiba's latest supermodel - the 40XF355D - is dead set on redressing the balance thanks to its record-breaking diet. The sumptuous 40XF355D boasts the world's slimmest bezel, making it look like something to hang in an art gallery - perhaps why Toshiba has resurrected the 'Picture Frame' moniker made famous by its popular slim-frame CRT sets.The result is a roaring success: the 40XF355D looks unlike any other LCD out there. Read our full review
Samsung LE46A656A1F - 46-inch - LCD TV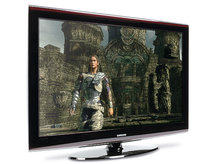 With the 46in LE46A656A1F, Samsung's Series 6 range of LCDs is born. And, thanks to the company's proprietary Crystal Design concept (ironically named 'Touch of Color' in the US), it really stands out amongst its shiny sable peers. Indeed, the contrast level is excellent all-round. Although Samsung's LED backlight technology is absent in this instance, it's inclusion would simply have been the icing on the cake. It's no Kuro, but for an LCD TV, wow! Read our full review
Pioneer PDP-LX508D - 50-inch - Plasma PDP TV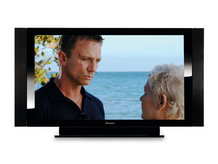 And talking of the Kuro, here is one. The Pioneer PDP-LX508D is a high-performance bigscreen plasma TV with a Full HD resolution. The asking price is a whopping £3,300. And that price doesn't generally include speakers or a desktop stand, either. But for the money, what you get is the best TV picture that money can buy. World-beating black levels and a fantastic back-end image processor make this one the TV to aspire to. Read our full review
Samsung PS50P96FD - 50-inch - Plasma PDP TV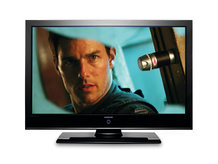 After waiting far too long for Full HD plasmas to appear, they're now starting to become commonplace. The only remaining problem is their high price when compared with Full HD LCD TVs - just look at the Kuro above. All hail Samsung's £1,900 latest, then. In operation, the PS50P96FD punches well above its price weight. Fed Mission: Impossible III on HD DVD, the 1920 x 1080 resolution displays exceptional amounts of texture, clarity and detail. Also, with its 1:1 pixel mode in action, there's no problem with video noise whatsoever. Read our full review
Samsung LE-52F96BD - 52-inch - LCD TV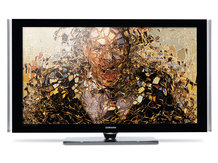 Anyone who knows much about flat TVs is aware that LCD technology has a couple of fundamental problems. However, these are being conquered with the help of LED backlighting. And this telly was the first in the UK to utilise such technology. Obviously £2,200 is a lot of money to spend on a TV, but on the other hand, this one is enormous and its black levels are truly groundbreaking. If you can afford it, the decision should make itself. Read our full review
Samsung LE-52M87BD - 52-inch - LCD TV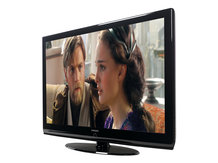 If you're looking for a TV which has style at its core, you have to consider one from Samsung. And the brand's new flagship LCD TV, the 52in LE-52M87BD, certainly fits that bill. The best summary of the LE52M87BD's performance is 'mostly spectacular but occasionally flawed'. However, with its sumptuous looks and its extra cost over similar-sized plasma screens being mostly justified by its resolution and features, it's a TV that has to find a way onto your shortlist. Read our full review
More...