Active Member
Premium Member
Joined

Jun 26, 2007
Messages

26,190
Reaction score

6
Points

38
Age

60
While laptops are often looked at as being solely designed for portability, this can sometimes be far from the truth. With many laptops striving for performance to match larger desktop PCs, battery life can often take a backseat in the pursuit of raw power.
Thankfully, it's still possible to find a great combination of performance and mobility. By using ultra-low voltage (ULV) processors, energy efficient screens and flash storage devices, it's possible to reduce power consumption and get the best battery life without scrimping on performance or features.
Here's our pick of five laptops to consider if you want a reliable travel companion that won't let you down when you most need it.
Apple MacBook 2.4GHz (5 hours)
Despite Apple marketing the
MacBook Air
as the ultimate travel laptop, it's the original
Apple MacBook
that makes the best choice, thanks to its longer battery life and lower price.
Available in white or black, the slim and tough chassis weighs just 2.3kg, and easily slips into your hand luggage. Usability is outstanding, thanks to a great keyboard and Apple's OS X and iLife software. Windows XP and Vista can even be installed if you need full access to Microsoft software.
The slim battery easily runs for at least five hours when out and about and, unlike the sealed design of the MacBook Air, a spare battery can be carried to double your mobility. For sheer style, performance and battery life, this is the Apple laptop to pick.
Read our Apple MacBook review
.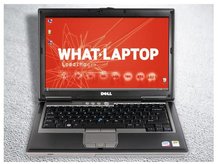 Dell Latitude D830 (6 hours)
While Dell's
Latitude D830
weighs a hefty 3kg, it's a great business laptop for working on the move. Even when multi-tasking with high-performance applications such as Adobe Photoshop and Illustrator, the battery effortlessly runs for at least six hours.
The keyboard is large and comfortable to use, whether at your desk or on your lap. Although the screen lacks colour and vibrancy, it's both sharp and bright. Its non-reflective surface also provides optimum visibility when travelling.
A great selling point for home and business buyers is the warranty, which provides three-years of at-home repairs, guaranteed for the next business day. If you don't mind the weight, this is a great laptop for travel.
View the Dell Latitude D830 specs
.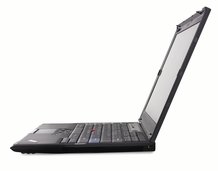 Lenovo ThinkPad X300 (5 hours)
Lenovo's ThinkPad range was previously owned by IBM and are viewed by many as the best business laptops around. The
ThinkPad X300
is slim and stylish, but the stark black design may not appeal to the more fashion conscious buyer. Weighing just 1.6kg, you barely notice the weight when travelling.
Despite its petite dimensions, however, it is also impressively sturdy and the compact battery runs for at least five hours during constant use. The large and comfortable keyboard is also one of the best we've used on any laptop, and can be lit at night by a tiny LED light built into the screen panel.
To improve security, you can also add a Solid State Drive to reduce the risk of data damage or loss. In short, this is quite possibly the ultimate business ultraportable.
View the Lenovo ThinkPad X300 specs
.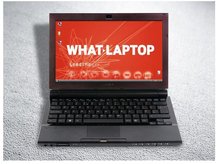 Sony VAIO VGN-TZ31VN/R (6 hours)
While many of the most portable laptops sacrifice features for mobility, the
Sony VAIO VGN-TZ31VN/R
successfully combines both. Its tiny 1.2kg chassis is easy to carry on even the longest journey, and is strong enough to take a great deal of punishment.
When working on the move, you can easily get at least six hours of use from the battery. The tiny keyboard can take some getting used to, but the keys are firmly fixed and responsive. The screen is bright and sharp, with excellent colour and contrast.
First-time buyers are also sure to appreciate the comprehensive software package, which includes tools for home office use and entry-level photo editing. Whether for business or home use, there are few better ultraportables.
Read our Sony VAIO VGN-TZ31VN/R review
.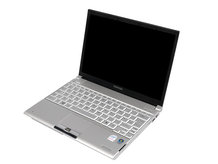 Toshiba Porte?ge? R500 (5 hours)
With its stylish silver design and ultra-thin chassis,
Toshiba's Porte?ge? R500
has direct comparisons to the Apple MacBook Air. However, it weighs just 1.1kg, which matches the new breed of mini-laptops such as the Asus Eee PC.
The battery is large but unobtrusive and easily keeps you up and running for at least five hours. The screen isn't as sharp or vibrant as we'd like, but its transflective technology provides great visibility in all conditions and environments. Both Windows XP and Vista are also included in the price, so you can choose your preferred operating system and switch when necessary.
The excellent three-year warranty also covers you for all repair and delivery costs if a fault arises, making this one of the most comprehensively featured ultraportable laptops on the market.
Read our Toshiba Portege R500 review
.
Got any tips you'd like to share about laptop battery life? Let us know in the comments below.
More...