Active Member
Premium Member
Joined

Jun 26, 2007
Messages

26,190
Reaction score

6
Points

38
Age

59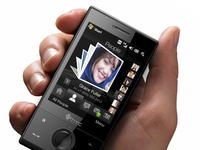 How do you define a smartphone? There appears to be no agreed-upon definition of what one is exactly. But what we can do is take the Apple iPhone and identify some other devices out there that we think might give it something to think about.
After all, even though the iPhone is the most impressive and high-tech mobile device in the world, it's not quite perfect. The camera for instance, still isn't particularly great.
And thanks to the subsidies offered by networks like Orange, O2, T-Mobile, Vodafone and 3, there's an amazing selection of mobile phones available for free.
You still have to sign up for a monthly contract, but you can get hundreds of pounds-worth of mobile phone technology for absolutely zip.
Here is a list of our top eight Apple iPhone alternatives.
*
The K850i brings the best of Sony's Cyber-shot brand to bear on a 3G (HSDPA) mobile.
Like many other Sony Ericsson handsets, the K850i is a music and video player, FM radio and internet gizmo. But its key feature is a 5MP digital camera with 16x digital zoom and a Xenon flash.
40MB of built-in memory is available for photo storage, but this can be expanded via MemoryStick or MicroSD cards. There's no denying, the camera inside the K850i far outstrips the one inside the iPhone.
So if you need your new handset to snap some sharp photos, this could be the one.
*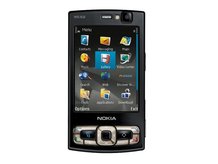 The Nokia N95 was first seen at the end of 2006 and finally made it onto the shelves in 2007.
And even though it's getting on a bit now, it's still a formidable phone - 3G, HSDPA, Wi-Fi and GPS are all present, along with a 5-megapixel camera.
Yet the N95 doesn't get lost in its own features, and is simply designed and easy to use. Read our full review
*
Samsung has blazed into the mobile phone market with a series of slick slider phones. The so-called 'Soul' is one such handset.
The build quality is excellent, while the handset boasts 3G (HSDPA) support and a 5-megapixel camera.
There's a gimmick too: the Soul boasts dual screens, with a mini touchscreen below the main LCD.
The touchscreen features dynamic icons that change depending on what you're doing.
*
As the successor to the W880i Walkman phone, the Sony Ericsson W890i has a lot to prove.
An upgraded feature set offers enhanced 3G (HSDPA) high-speed data connectivity, a 2GB MemoryStick, FM radio and a 3.2MP camera.
Crucially, the Sony Ericsson W890i has also maintained the essence of the W880i's slim, stylish design, high quality finishing and overall desirability.
If the iPhone's iPod functionality is the chief reason why you're thinking of buying one, you should remember that there are other options, like this one, that come free on a contract. Read our full review
*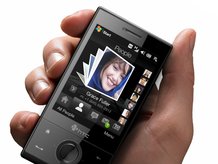 The HTC Touch Diamond is a great-looking handset. It's far, far more pocketable than an iPhone, while the zoom dial is a nice feature after you've got used to it.
The handset has a great design and feels the part – a worthy successor to the recognisable Touch.
It will also be available on all networks, meaning that you should rub your hands together with glee; deals will abound as competition is so open. Read our hands-on review
*
The iPhone isn't the only fully-fledged touchscreen phone on the market.
The LG Viewty (aka the KU990) is certainly popular – it's consistently been the most-searched for phone on TechRadar.
The star of the show is the Viewty's iPhone-esque 3-inch touchscreen.
You use it to type text and email messages, view images, browse the web, shoot video and much more.
A 5MP camera, stylish design and 3G (HSDPA) connectivity all contribute to make the KU990 Viewty is one of LG's best ever mobile phones. Read our full review
*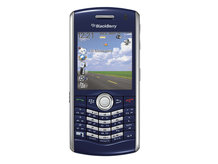 Until Apple decides to give the iPhone away for free, RIM's Blackberry phones will continue to dominate the business market.
Dubbed 'Crackberry' phones by email-addicted owners, the 8120 Pearlhandset is the best way to get your messages on the move – enterprise server integration and personal email accounts are both supported.
Once you've got used to the SureType keypad (two Qwerty keys per button), the Blackberry 8210 is a cracking smartphone. Read our full review
*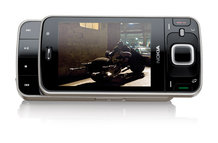 The N96 doesn't immediately appear to be a huge leap ahead of the old N95, especially the 8GB version.
But the video playback is certainly impressive and the N96 embraces both Windows Media and Flash video.
A new kickstand flips out from the bezel around the N96's 5MP camera, but it's at a rather shallow angle - we don't think it will be used that often.
Even the 16GB of RAM hasn't caused any real waves. Nokia probably thought that it was going to set a new yardstick for mobile memory.
But Apple recent 16GB iPhone has beaten it to the punch. Still, it's pretty damn great if you ask us. And it's out soon. Read our hands-one review
More...