Active Member
Premium Member
Joined

Jun 26, 2007
Messages

26,190
Reaction score

6
Points

38
Age

60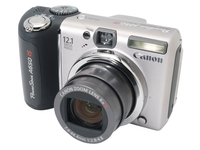 Whether you're going to Glastonbury this week, Reading in August or any other festival, one thing is true: you're going to need some cool gadgets in order to make the best of your experience.
You need to make sure you don't miss out on any of those cool last minute parties. You've got to be certain you don't lose touch with your mates. And you have definitely got to ensure you don't miss that one band which is the main reason you're going.
Here's our top 11 gadgets to make sure your summer festival experience is as good as it can possibly be.
If you're going to be lugging a variety of gadgets around with you, the last think you need is to run out of batteries. However, with a solar charger, that need not be an issue, as long as you remember to charge your gear during the daytime. A solar charger at night is about as useful as a paper cricket bat. The stand-out product in this category is the Solio solar charger. It'll efficiently charge a variety of different gadgets. You might find this little device saves your bacon. Read more about the Solio Solar Charger
There's nothing worse than losing your mates among 100,000 other festival goers. You can desperately try and phone them, but the chances are in that crowd they won't hear their phone. And anyway, phone reception at these places tends to be quite poor - at Glastonbury you'll need to be on Orange in order to guarantee coverage. What you really need is a set of walkie talkies to help you and your mates keep in touch at all times. These days, they've got a massive line-of-sight range so you'll never be out of touch, and the batteries last ages too. Try these: Motorola TLKR T5 Two Way Radio Twin Pack
If you take a small FM radio, you'll be able to keep in touch with all the latest news at whichever festival you go to. Glastonbury has a radio station of its own - Radio Avalon - which is always worth listening to in the mornings. It'll give weather forecasts, local traffic reports as well as last-minute stage-changes etc. You'll also be able to tune into BBC Radio One to hear live performances from stages you're unable to get to. And to hear all of this, you'll need a radio. Some phones and MP3 players have built-in FM radios but this would drain your phone battery. Try the Sony SRF-S84 FM/AM radio walkman
While the festival you go to will no-doubt be your primary focus, there's often stuff going on in the outside world that you want to keep in tune with. For instance, this year's Glastonbury Festival takes place at the same time as some crucial games at Euro 2008. Mini portable TVs are a great way to keep in touch with the footy without having to make the effort to find a tent with a TV. Take a look at the range on Amazon UK
If you've ever been to a festival, you'll know that a fully-charged mobile phone is just about the most valuable thing you can possess. A few years ago it was almost impossible to keep a battery fully charged for an entire weekend, particularly if you were using it a lot. But these days, batteries are much better. The Samsung Soul for example, has a great battery life. And if you use other gadgets like walkie talkies and portable radios, you'll save even more of your precious phone battery. Read our full Samsung Soul review
Glastonbury is famous for having very poor phone reception on the majority of networks. Orange sponsor that event, because Orange coverage is by far the best in the area. SO if you're heading to Glasto, you'd be wise to take a spare Orange SIM card with you - and you'll need to make sure your mobile isn't locked onto a single network.
If you speak to some seasoned festival regulars, they'll tell you that when you're taking photos on-site, the battery doesn't last nearly as long as you'd hope. Spare camera batteries are expensive to buy, and not convenient for a festival anyway - what if you lost it? The answer is to buy a camera that uses easily-replaceable AA batteries. The Canon Powershot range mostly uses AA batteries. Read our full review of the Canon Powershot A650IS.
If you're not taking a digital camera, you might like to consider taking a mini camcorder. You can get some very good pocket-sized products these days. You could try the Panasonic SDR-S7 which records footage onto SD memory cards. Or maybe if you wanted to go smaller than that, try the Creative Vado for recording those unmissable moments with your mates. Read TechRadar's reviews of the Panasonic SDR-S7 and the Creative Vado
It'll drain your battery, but if this summer turns out to be a scorcher, you may be very grateful to have a portable fridge with you. It will enable you to bring some foodstuffs with you that would otherwise go off very quickly. Now, some people may consider this option to be sacrilege and not what festivals are supposed to be about. Still though, a car fridge is an option you should definitely consider. Try the Waeco Tropicool Bord-Bar 15L
It's such a basic item, but you wouldn't believe how many people go to festivals without a torch. Imagine fumbling around outside your tent, trying to get out of your muddy boots and into your sleeping bag without getting filth everywhere. LED torches are much more power efficient than traditional torches, and they give off a much more pleasant white-light. They're really cheap too. Check out the True Utility - TU80 - 21 LED Compact Truelite at Amazon.
Sometimes you've got to just chill out a bit - the ideal place being in your tent. Whether that be on your own or with a couple of friends, some portable speakers to hook up to your iPod/Phone is ideal. You can get cheap ones - some of which also serve to protect your MP3 player from sand/mud. Take a look at the Kensington FX300 speaker to go
More...