Active Member
Premium Member
Joined

Jun 26, 2007
Messages

26,190
Reaction score

6
Points

38
Age

60
Grand Theft Auto IV is without question the biggest, hottest and most-talked about game of the decade so far.
GTA is great because it combines stunning visuals with a totally immersive atmosphere to match any cinematic experience provided at the movies.
That said, if you're playing on a small or old CRT TV, those HD graphics might be totally lost on you.
And so, the time might just be about right to upgrade to a shiny new HDTV. Here are ten top TVs to consider if you want to take your gaming experience to the next level.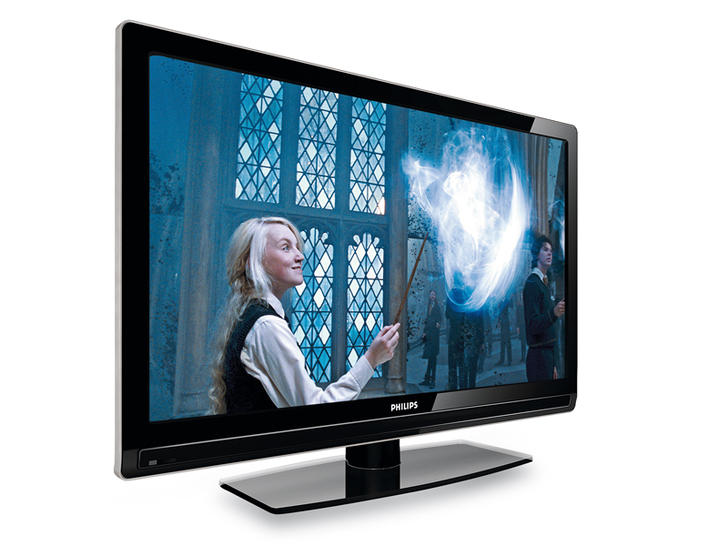 Philips 32PFL7762D
The Xbox 360 and the PS3 are different from any other console ever created. To get the most out of them, they demand you to buy a flatscreen TV in order to take advantage of their HD graphics. For many people, spending £299 on the PS3 GTA IV package is quite enough, so spending more money on an HD TV is out of the question. Or is it? This absolutely stunning LCD TV from Philips could be just what you're looking for. It may not be full HD, but its resolution of 1366x768 is perfectly adequate for a 32-inch TV. And frankly, for under £500, this TV is an absolute steal.
Read our full review
*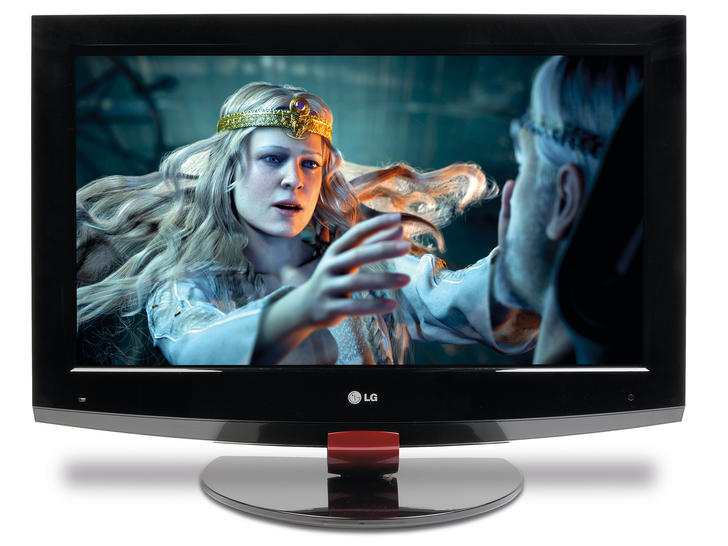 LG 32LB75
Like the Philips TV above, the LG 32LB75 offers a superb, bright picture, for a bargain price. What's more, this TV was simply born for gaming. Aesthetically designed to fit in with a modern day living room set up, it's not your usual boring-looking TV either. Again, this one doesn't have a full-HD resolution, but that doesn't matter too much. Most HD games at the moment only output at 720p anyway – which this TV can display with room to spare. If you shop around, you can find this fantastic set for around the £400 mark.
Read our full review
*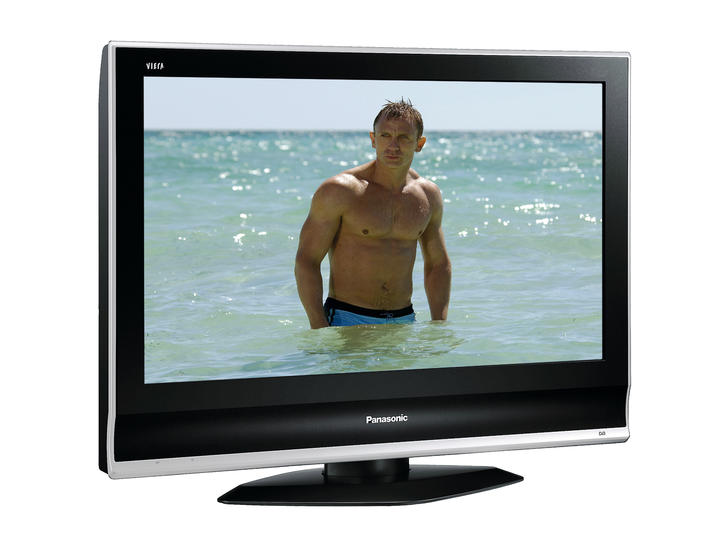 Panasonic TX-32LXD70
This TV is pretty special too. It's similar to the Philips and the LG, but adds 100Hz processing into the mix. This means that the motion judder that a lot of LCD are prone to is nowhere to be seen. So when you're racing through Liberty City as scores of squad cars and SWAT police trail you through the night, your picture will be smooth and satisfying. This TV has a great viewing angle too, so if you're have a GTA IV party, all your mates will be able to get a good view of the screen, wherever they're sitting. Current prices are hovering around the £450 mark, and this TV is well worth the cash.
Read our full review
*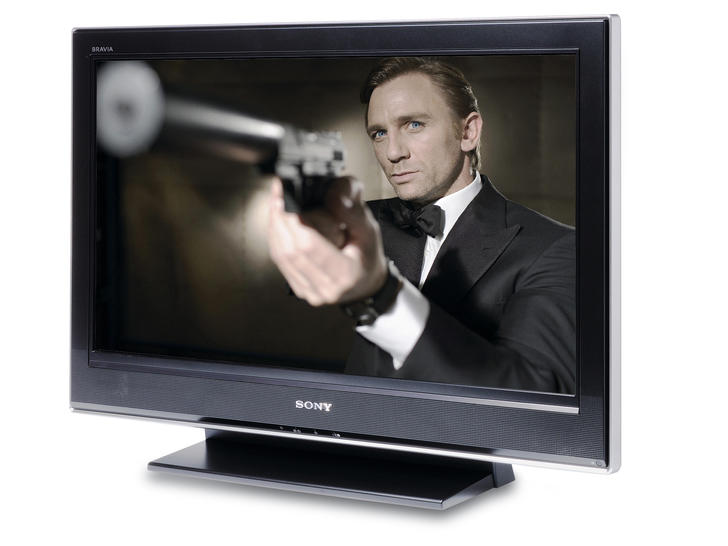 Sony KDL-32D3000
This Sony Bravia TV is slightly more expensive than the TVs above. When it launched it cost over £900, but now you can get one for around £600. The benefits of this TV is that not only is it a nice compact 32-incher that's great for games, it's also designed from the ground up to watch movies on. It supports 24fps video content, which is the format that Blu-ray movies come in. For that reason, HD movies look stunning on this TV.
Read our full review
*
Samsung LE32R87BD
Samsung has been fairly dominant in the low-end LCD TV market in recent years. And while it's been able to release some fairly cheap models, that doesn't mean for a second that they're not very good. Take this one, for example. It's now available for around the £400 mark which is great. Samsung is a particular favourite amongst gamers too. Partly because it offers good TVs at great prices, but also because its proprietary Digital Natural Image engine boosts colours, contrast and sharpness. For an image-rich game like Grand Theft Auto IV, that's exactly what you need.
Read our full review
*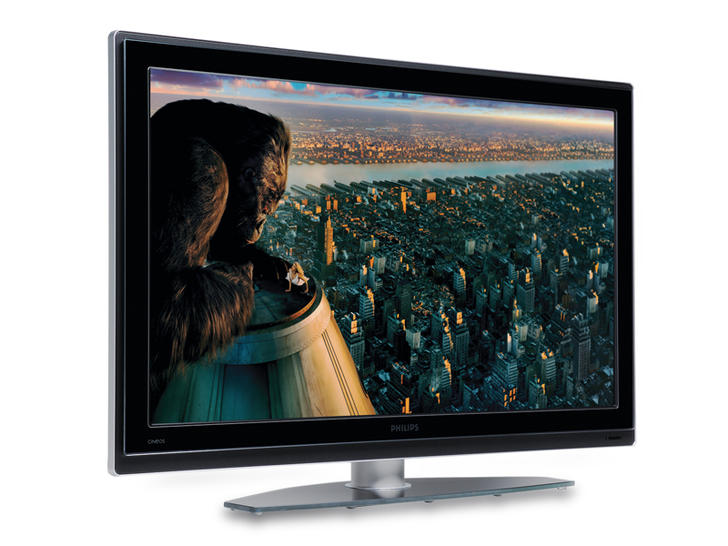 Philips 47PLF9632D
So there you have it; there are many fantastic 32-inch TVs to choose from if you're looking for something cheap and cheerful. But what if you can afford something a bit more upmarket? Philips may have the answer here with its new range of TVs. This 47-inch model is utterly stunning. One of the greatest 47-inch LCD televisions we've ever seen, in fact. 100Hz picture and ground-breaking pixel processing makes this TV one to look out for in the shops. Because once you've seen it, you might not be able to resist it. Be prepared to pay well over £1000 though.
Read our full review
*
Sharp LC-52XD1E
Want to go even bigger than 47-inches? For around £1500 you can get your hands on this 52-inch LCD TV from Sharp. This enormous TV is an absolute steal at that price, because not only is it massive, it's also fantastic. If you're using component cables with your Xbox 360, one thing to watch for with this TV is that is has no dedicated set of component jacks. For component feeds you have to use a provided adaptor and the PC port; it works fine, as long as you don't want to attach separate PC and component video sources at the same time.
Read our full review
*
Philips 52PFL9632D
This is the third Philips TV to make the list, which is a testament to how far Philips has come in the TV business. This one will cost you around £2000, but if you can afford it, it's well worth the cash. Just like the 47-inch Philips model above, this TV is breathtaking. It's brightness and clarity makes it absolutely perfect for playing GTA IV and any other game for that matter. The five-star review says it all.
Read our full review
*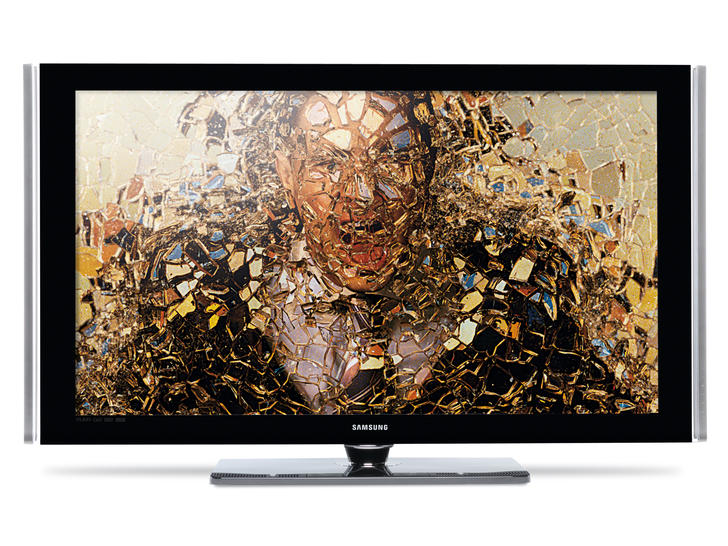 Samsung LE-52F96BD
This brilliant TV from Samsung is proof that it isn't just potent in the low-end TV market. It can make some pretty brilliant high-end TVs too. This 52-inch TV is fairly pricey – it'll cost you over £2500, but it's also quite fantastic. It defies the traditional drawbacks of LCD technology to produce a picture only seen formerly in the best plasma TVs. This could well be the best LCD TV ever made.
Read our full review
*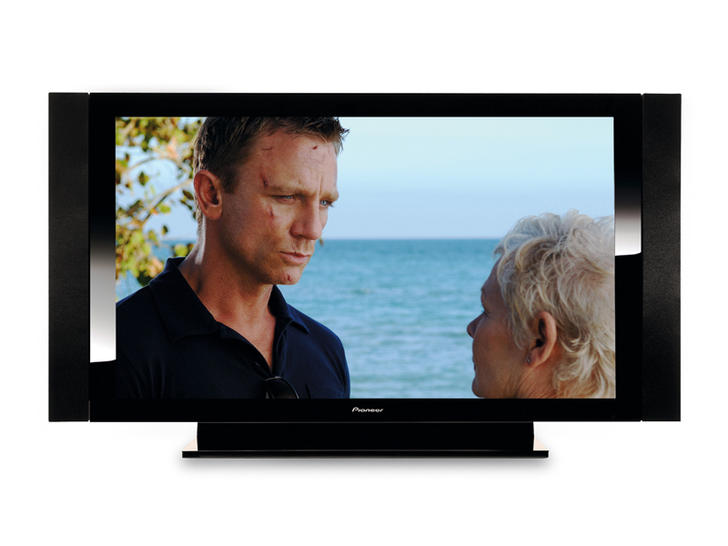 Pioneer PDP-LX508D
We couldn't put this list together without including at least one Pioneer model. Traditionally, LCD TVs are better for gaming simply because they're brighter. Plasma TVs offer far greater contrast ratios, but they often struggle to produce the same brightness as found in LCD TVs from Philips, Samsung and LG. That said, this TV is the king of them all. The best TV on the market, bar none.
At over £3000 it's very pricey, but you'll not find a better TV anywhere in the world. Great for games. Great for TV. Great for watching movies. If you don't care how much your GTA TV costs, this is the one to get.
Read our full review
More...